Sorrow's Verse
From Destiny 2 Wiki
Sorrow's Verse
is a
Legendary
Auto Rifle
.
Perks - Curated Roll
Intrinsic
Sight / Barrel
Smallbore - Dual strength barrel.

Increases Range.
Increases Stability.
Magazine / Battery
Flared Magwell - Optimized for fast reloading.

Slightly increases Stability.
Greatly increases Reload Speed.
Trait 1
Tap the Trigger - Grants a short period of increased stability and accuracy on initial trigger pull.
Trait 2
Demolitionist - Kills with this weapon generate grenade energy. Activating your grenade ability reloads this weapon from reserves.
Perks - Random Rolls
Intrinsic
Possible Sight / Barrel
Possible Magazine / Battery
Possible Trait
How to Obtain
Detailed explanation on how to acquire Sorrow's Verse
Notes
Lore
Images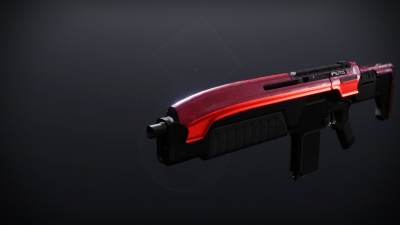 Related Links
---