Service Revolver
From Destiny 2 Wiki
Service Revolver PvP Stats
Service Revolver
is a
Legendary
Hand Cannon
.
Perks - Curated Roll
Intrinsic
Sight / Barrel
Magazine / Battery
Trait 1
Trait 2
Perks - Random Rolls
Intrinsic
Possible Sight / Barrel
Possible Magazine / Battery
Possible Trait 1
Possible Trait 2
Mods
How to Obtain
During Season 6, it was possible to acquire the Service Revolver with random perk rolls by completing the Vanguard Triumph "Season 6: Completions". After completing said Triupmh, the gun was acquired from Commander Zavala, and added to the Vanguard Engram loot pool. Much like the Pulse Rifle Redrix's Broadsword, the gun is added to the loot pool after its associated quest is completed.
At this time, if players had not completed the quest associated with the Season 6 triumph (or had not acquired the gun during Year 1), they will not be able to acquire the weapon. In a future update, Bungie may add a method to allow newer players to acquire the weapon.
Notes
The Service Revolver is one of two Kinetic Legendary Hand Cannons with a firing rate of 180 RPM, the other being the West of Sunfall 7. Due to its ability to have randomly rolled perks, the Service Revolver is a popular choice of Hand Cannon amongst many players.
Lore
Images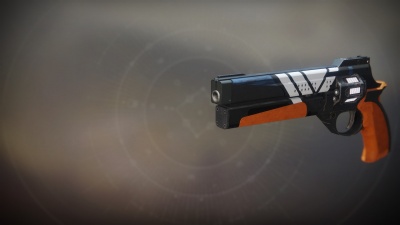 Related Links
---