Disparity
From Destiny 2 Wiki
Disparity is a Legendary Pulse Rifle.
Perks - Curated Roll
Intrinsic
Barrel
Magazine
Trait 1
Trait 2
Origin Trait
Perks - Random Rolls
Intrinsic
Possible Barrel
Possible Magazine
Possible Trait 1
Possible Trait 2
Origin Trait
Notes
Lore
"Identify yourself, or be destroyed." -Clovis Bray I
Cadmus Ridge rests within the grip of a storm. Wind-whipped frazil ice scours the exposed superstructure of bygone ambition. Steel crumbles, slowly, to the howling blind; sleet swarms like locusts pecking rust on skeletal decay. A patient war. Inevitable, like entropy.
The storm halts as if detecting a predator on the wind—quiet settles in the moment. A cloaked Vandal stands, and the silhouette of their camouflage breaks against the stillness.
A cloudburst splits the sky, turning the storm and sleet to a surge of needling rain that perforates the Vandal. Soulfire rifts tear open to expel three gargantuan Hive Tomb Ships. They slowly drift into formation, unthreatened, positioning themselves above Riis-Reborn.
From their hulls spew runes of black fire that meet between the ships and ignite into the projection of a bladed terrace, casting House Salvation's new home in shadow.
It is as night. The distant light of the Sun is choked from the sky.
A voice booms like thunder.
HEAR THE DIN OF RAPTURE. WELCOME ME IN YOUR ARMS. CELEBRATE MY ARRIVAL, AND KNOW ME AGAIN. FOR THIS WORLD HAS ALWAYS BEEN MINE.
Deep within Bray Exoscience Creation, Clovis Bray I rouses from infernal calculous; a maintenance coordination AI has signaled an emergency.
"What is it?" Clovis demands.
A monotone version of his own voice responds. "Unknown craft have entered Europan airspace. How shall I respond?"
"Broadcast my voice… and arm the perimeter," Clovis orders.
"Affirmative. Ready upon speaking," the AI informs.
"Alien vessel, this is Clovis Bray. Identify yourself or be destroyed."
The thunder, distant, though no quieter, responds…
"I AM WAR."
Images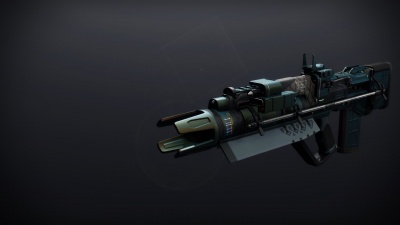 ---