Crowd Pleaser
From Destiny 2 Wiki
Crowd Pleaser
is a
Legendary
Grenade Launcher
.
Perks - Curated Roll
Intrinsic
Sight / Barrel
Volatile Launch - This weapon is optimized for an especially explosive payload.

Greatly increases Blast Radius.
Slightly decreases Handling Speed.
Slightly decreases projectile speed.
Magazine / Battery
Mini Frags - Grenades are smaller and more compact for easier reloading.

Increases magazine size.
Increases reload speed.
Decreases blast radius.
Trait 1
Genesis - Breaking a combatant's shield with this weapon fills its magazine from reserves. Energy weapons regenerate ammo on hit when matching the damage type to the combatant's shield.
Trait 2
Thresh - Killing combatants with this weapon generates a small amount of Super energy.
Perks - Random Rolls
Intrinsic
Possible Sight / Barrel
Possible Magazine / Battery
Possible Trait
How to Obtain
Detailed explanation on how to acquire Crowd Pleaser
Notes
Lore
Images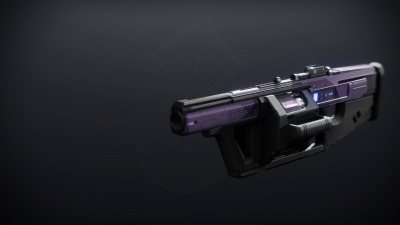 Related Links
---