Legal Action II
From Destiny 2 Wiki
Legal Action II PvP Stats
Legal Action II
is a
Legendary
Pulse Rifle
.
Perks - Curated Roll
Intrinsic
High-Impact Frame - Slow firing, and high damage. This weapon is more accurate when stationary and aiming down sights.
Sight / Barrel
GB Iron - Agile iron sights. Short zoom.

Increases handling speed
Slightly increases range

SC Holo - Hakke holo sights. Medium zoom.

Greatly increases range
Slightly decreases handling speed

LD Watchdog - Hakke threat evaluation tech. Long zoom. Highlights enemy targets.

Increases range
Slightly increases handling speed
Magazine / Battery
Trait
Rampage - Kills with this weapon temporarily grant increased damage. Stacks 3x.
Mods
How to Obtain
Currently the Winner's Offering for New Monarchy in Season 2's second Faction Rally
PvP Profile
Notes
Images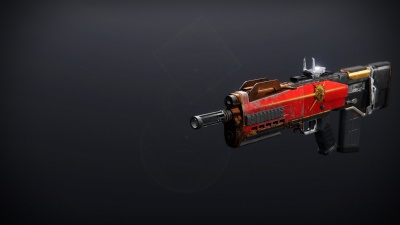 Related Links
---