Black Armory
From Destiny 2 Wiki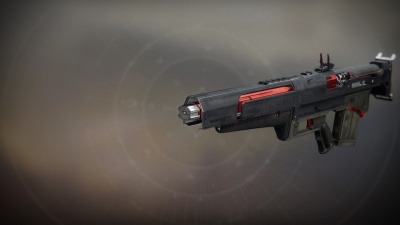 The Black Armory is a foundry introduced in the Season of the Forge. Ada-1 is the curator of the Black Armory.
Characteristics
Legendary Black Armory weapons and armor have a red-and-black color scheme. Some weapons are "experimental prototypes" that have been modified from weapons created by other foundries. For example,
Atalanta-D XG1992 is a modified version of the Häkke Submachine Gun
Atalanta-D. Many of these weapons were originally released in Year 1 with curated perk rolls, with the Black Armory versions having random rolls.
Exotic Black Armory weapons were moved to the Monument to Lost Lights vendor kiosk in the Tower after their associated content was removed from the game and added to the Destiny Content Vault. They are listed under "Forsaken Exotics" and require the Forsaken Pack to purchase.
Standard and Commissioned Weapons By Rarity
Exotic
Legendary
Armor Sets
Images