Swift Ride
From Destiny 2 Wiki
Swift Ride PvP Stats
Optimal Time-to-Kill
1.13s
Optimal Kill
3 bursts (9 crits)
Body Shot Time-to-Kill
2.07s
Body Shots to Kill
4.66 bursts (14 body)
Crit Damage
23
Body Damage
15
"bursts(14body)" is not declared as a valid unit of measurement for this property.
Swift Ride is a Legendary Pulse Rifle.


Perks - Curated Roll
Intrinsic
Sight / Barrel
SPO-28 Front - SUROS holo sights. Medium zoom.

Increases range
Slightly increases handling speed

SRO-41 Ocular — SUROS threat evaluation. Long zoom. Highlights enemy targets.
SRO-52 Ocular — SUROS ranged combat scope. Long zoom.

Greatly increases range
Decreases handling speed
Magazine / Battery
Accurized Rounds - This weapon can fire longer distances.
Tactical Mag - This weapon has multiple tactical improvements.

Slightly increases Stability.
Slightly increases Reload Speed.
Slightly increases magazine size.
Trait
Headseeker - Body shots landed with this weapon increase precision damage for a short time. Improves stability.
How to Obtain
Detailed explanation on how to acquire Swift Ride
Notes
The default shader for this weapon appears to be a worn version of the SUROS Tone shader.
Images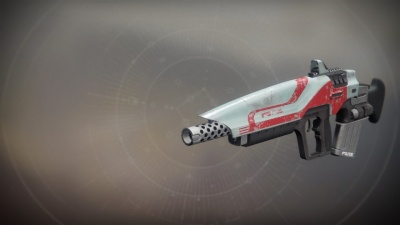 Related Links
---