Nergal PR4
From Destiny 2 Wiki
Nergal PR4 PvP Stats
Optimal Time-to-Kill
1.20s
Optimal Kill
3.33 bursts (10 crits)
Body Shot Time-to-Kill
1.73s
Body Shots to Kill
5.00 bursts (15 body)
Crit Damage
20
Body Damage
14
"bursts(15body)" is not declared as a valid unit of measurement for this property.
Nergal PR4 is a Legendary Pulse Rifle.


Perks - Curated Roll
Intrinsic
Sight / Barrel
Torch HS3 — Omolon red-dot. Medium zoom.

Greatly increases range
Slightly decreases handling speed

Flash HS5 - Omolon red-dot. Medium zoom. Highlights enemy targets.

Increases Range.
Slightly increases Handling Speed.
Magazine / Battery
Ricochet Rounds - Rounds ricochet off hard surfaces.

Increases Stability.
Slightly increases Range.

Steady Rounds - This magazine is optimized for recoil control.

Greatly increases Stability.
Slightly decreases Range.
Trait
How to Obtain
Detailed explanation on how to acquire Nergal PR4
Notes
The default shader for this weapon appears to be a worn version of the Omolon Meteor shader.
Images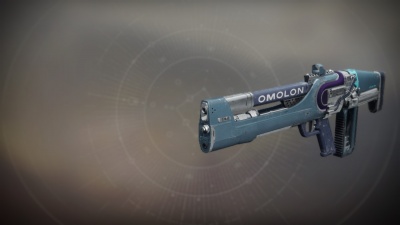 Related Links
---