Harsh Language
From Destiny 2 Wiki
Harsh Language is a Rare Grenade Launcher.
Perks - Curated Roll
Intrinsic
Sight / Barrel
Magazine / Battery
Trait
How to Obtain
PvP Profile
Notes
The stats given in this weapon's infobox include the effects of Linear Compensator (and Concussion Grenades, which has no effect on stats). Choosing different perks will give different effective stats.
Images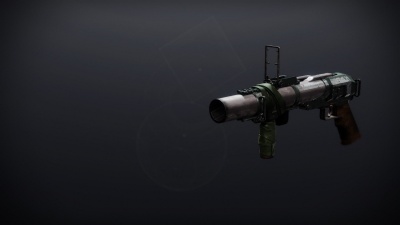 Related Links