Unification VII
From Destiny 2 Wiki
Unification VII PvP Stats
Time Between Shots
0.55s
Unification VII
is a
Legendary
Shotgun
.
Perks - Curated Roll
Intrinsic
Pinpoint Slug Frame - Fires a single-slug round. This weapon's recoil pattern is more predictably vertical.
Sight / Barrel
Rifled Barrel - Ranged shotgun barrel.

Increases range
Greatly decreases handling speed

Arrowhead Brake - Lightly vented barrel.

Greatly controls Recoil.
Increases Handling Speed.

Fluted Barrel - Ultra-light barrel.

Greatly increases Handling Speed.
Slightly increases Stability.
Magazine / Battery
High-Caliber Rounds - Shots from this weapon knock the target back farther.

Slightly increases Range.

Assault Mag - This shotgun's magazine is optimized for quick combat.

Greatly increases Stability.
Increases Rate of Fire.
Trait
How to Obtain
Detailed explanation on how to acquire Unification VII
Notes
Images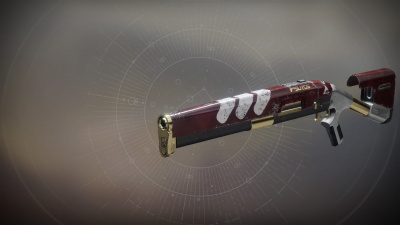 Related Links
---