Swift Solstice
From Destiny 2 Wiki
Overview
Swift Solstice is a Legendary Sidearm.
Perks - Curated Roll
Intrinsic
Rapid-Fire Frame — Full Auto. Deeper ammo reserves. Slightly faster reload when magazine is empty.
Sight / Barrel
QuickDot SAS - Agile Sidearm sight.

Greatly increases handling speed
Slightly increases stability

Control SAS - Stable Sidearm sight.

Increases Handling Speed.
Increases Stability.

FarPoint SAS — Pinpoint Sidearm sight.

Greatly increases range
Decreases stability
Decreases handling speed
Magazine / Battery
Ricochet Rounds - Rounds ricochet off hard surfaces.

Increases Stability.
Slightly increases Range.

Steady Rounds - This magazine is optimized for recoil control.

Greatly increases Stability.
Slightly decreases Range.
Trait
Zen Moment - Causing damage with this weapon increases its stability. Improves base stability.
Mods
How to Obtain
Detailed explanation on how to acquire Swift Solstice
Notes
The default shader for this weapon appears to be identical to the Endless Glory shader.
Images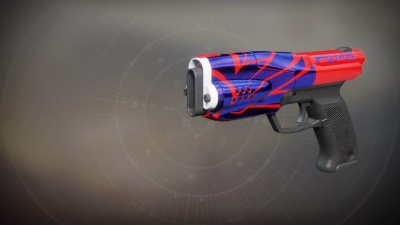 Related Links
---