Sand Wasp-3AU
From Destiny 2 Wiki
Overview
Sand Wasp-3AU is a Rare Auto Rifle.
Perks - Curated Roll
Intrinsic
Rapid-Fire Frame - Deeper ammo reserves. Slightly faster reload when magazine is empty.
Sight / Barrel
Magazine / Battery
High-Caliber Rounds - Shots from this weapon knock the target back farther.

Slightly increases Range.
Trait
Dynamic Sway Reduction - When holding down the trigger, this weapon's sway-reduction system boosts accuracy and Stability over time.
Mods
How to Obtain
Decoherent Engrams, Drops
Notes
The default shader for this weapon appears to be a worn version of the Dead Zone Foliage shader.
Images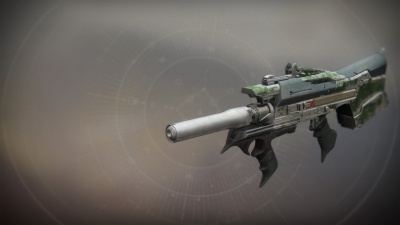 Related Links
---