Azimuth DSU
From Destiny 2 Wiki
Azimuth DSU
is a
Rare
Hand Cannon
.
Perks - Curated Roll
Intrinsic
Sight / Barrel
Crossfire HCS - Sharp Hand Cannon sight.

Increases Range.
Slightly decreases Stability.
Slightly decreases Handling Speed.

Fastdraw HCS - Agile Hand Cannon sight.

Greatly increases Handling Speed.
Slightly increases Stability.
Magazine / Battery
High-Caliber Rounds - Shots from this weapon knock the target back farther.

Slightly increases Range.
Trait
Kill Clip - Reloading after defeating a target grants increased damage for an improved duration.
Mods
How to Obtain
Decoherent Engrams, Drops
PvP Profile
Notes
The default shader for this weapon appears to be a worn version of the Echoes of Io shader.
Images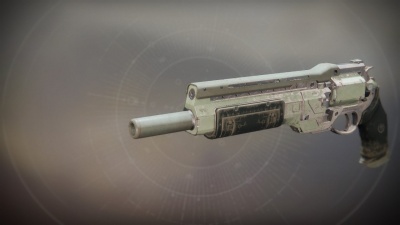 Related Links
---