Trax Arda II
From Destiny 2 Wiki
Acquisition

Earned while leveling.

Trax Arda II is a Uncommon Scout Rifle.
Perks - Curated Roll
Intrinsic
High-Impact Frame - Slow firing, and high damage. This weapon is more accurate when stationary and aiming down sights.
Magazine / Battery
Ranged Lens RLR5 — Precision scope. Long zoom.

Decreases handling speed
Increases range

Red Dot-ORS - Snapshot sight. Short zoom.

Slightly increases range
Increases handling speed
Trait
Armor-Piercing Rounds - Rounds cause extra damage to shields and overpenetrate targets.

Slightly increases Range.
How to Obtain
Encrypted Engrams, Drops
PvP Profile
Notes
The default shader for this weapon appears to be a worn version of the New Pacific Rush shader.
Images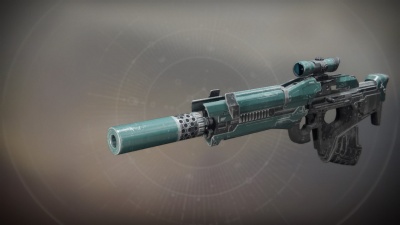 Related Links
---