Thistle and Yew
From Destiny 2 Wiki
Acquisition

Earned while leveling.

Thistle and Yew is a Common Scout Rifle.
Perks - Curated Roll
Intrinsic
Precision Frame - This weapon's recoil pattern is more predictably vertical.
Sight / Barrel
Mark 10 Glass - Ocular sights. Long zoom.

Increases Range.
Slightly decreases Handling Speed.
How to Obtain
Encoded Engrams, Drops
PvP Profile
Notes
The default shader for this weapon appears to be a worn version of the Powder Blue shader.
Images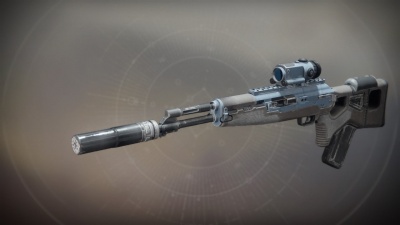 Related Links
---