Lost and Found
From Destiny 2 Wiki
Acquisition

Earned while leveling.

Lost and Found is a Common Pulse Rifle.
Perks - Curated Roll
Intrinsic
Rapid-Fire Frame - Deeper ammo reserves. Slightly faster reload when magazine is empty.
Sight / Barrel
How to Obtain
Encoded Engrams, Drops
PvP Profile
best gun ever
Notes
The default shader for this weapon appears to be a worn version of the Desert Matte shader.
Images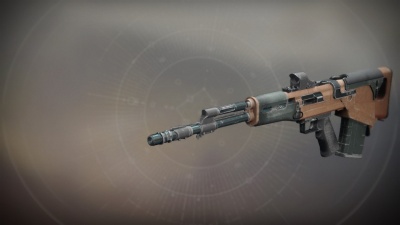 Related Links
---