Classes
From Destiny 2 Wiki
Class is a character type, which is chosen during the character's creation and determines which abilities they can use. It cannot be changed. There are three classes in Destiny 2, each is further divided into subclasses which can be switched at any time. A character's class does not limit them to a certain role, every class in Destiny 2 can deal damage or support allies.
Titan
Disciplined and proud, Titans are capable of both aggressive assaults and stalwart defenses.
Titans are the most durable of Destiny 2's class triad, sacrificing agility and recovery for the ability to withstand a tremendous amount of punishment.
Titan Subclasses
Warlock
Warlocks weaponize the mysteries of the universe to sustain themselves and devastate their foes.
Warlocks boast the highest recovery of Destiny 2's class triad, sacrificing resilience and agility for the ability to regenerate health with tremendous alacrity.
Movement Mode: Glide. Jumping while airborne starts an airborne drift.

Voidwalker only: Blink. Jumping while airborne teleports the Warlock a short distance.

Class Ability: Rift. Buffs allies with increased health regeneration or damage output.
Class Stat: Recovery. Increases the speed at which lost health is regained. Reduces the cooldown of Rift.
Warlock Subclasses
Hunter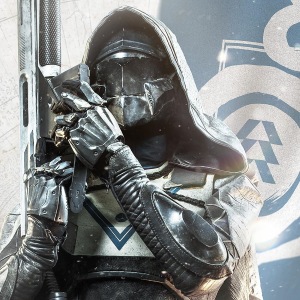 Quick on their feet and quicker on the draw, Hunters blaze their own trails and write their own laws.
Hunters are the most agile of Destiny 2's class triad, sacrificing resilience and recovery for the ability to move around the battlefield with effortless grace.
Hunter Subclasses