Luna Nullis II
From Destiny 2 Wiki
Acquisition

Earned while leveling.

Luna Nullis II is a Uncommon Sniper Rifle.
Perks - Curated Roll
Intrinsic
Rapid-Fire Frame - Deeper ammo reserves. Slightly faster reload when magazine is empty.
Magazine / Battery
EagleEye SLR20 — Powerful scope. Long zoom.

Greatly increases range
Decreases handling speed

Shortgaze SLH10 — Thin-lens scope. Short zoom.

Greatly increases handling speed.
Trait
Armor-Piercing Rounds - Rounds cause extra damage to shields and overpenetrate targets.

Slightly increases Range.
How to Obtain
Encrypted Engrams, Drops
PvP Profile
Notes
Images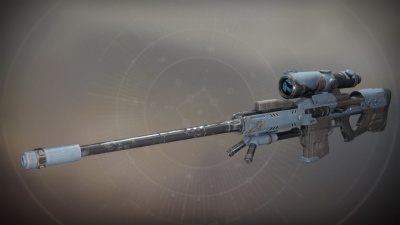 Related Links