Unspoken Promise
From Destiny 2 Wiki
Unspoken Promise PvP Stats
Unspoken Promise
is a
Legendary
Sword
.
Perks - Curated Roll
Intrinsic
Blade
Guard
Trait
How to Obtain
Detailed explanation on how to acquire Unspoken Promise
Notes
At 1 ammo, if the uppercut attack connects completely you will regain 1 ammo. This can be repeated until you miss a perfect swing. This "feature" applies to combat in the Crucible as well.
Images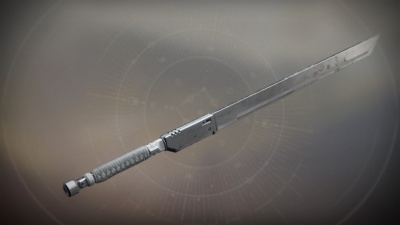 Related Links
---