Penumbra GSm
From Destiny 2 Wiki
Penumbra GSm is a Uncommon Grenade Launcher.
Perks - Curated Roll
Intrinsic
Precision Frame - This weapon's recoil pattern is more predictably vertical.
Magazine / Battery
Confined Launch - This weapon's launch parameters are particularly stable.

Greatly increases Stability.
Increases Blast Radius.
Decreases projectile speed.

Countermass - This weapon is weighted for vertical recoil.

Greatly controls recoil
Increases stability
Increases handling speed
Trait
Mini Frags - Grenades are smaller and more compact for easier reloading.

Increases magazine size.
Increases reload speed.
Decreases blast radius.
How to Obtain
Encrypted Engrams, Drops
Can be picked up during the Story Mission Hope.
PvP Profile
Notes
The default shader appears to be a worn version of Maroon Moon.
Images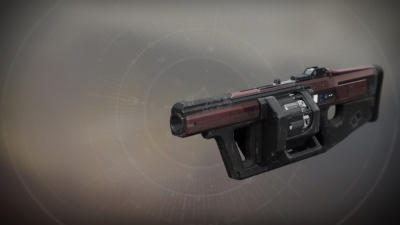 Related Links