Archimedes Truth
From Destiny 2 Wiki

Archimedes Truth is a Legendary Sniper Rifle.

Perks - Curated Roll
Intrinsic
Rapid-Fire Frame - Deeper ammo reserves. Slightly faster reload when magazine is empty.
Sight / Barrel
Aquila SS4 — Omolon imaging technology. Long zoom. Highlights enemy targets.
Condor SS2 — Lightweight sniper scope. Medium zoom.

Increases handling speed
Slightly increases range
Magazine / Battery
Tactical Mag - This weapon has multiple tactical improvements.

Slightly increases Stability.
Slightly increases Reload Speed.
Slightly increases magazine size.

Alloy Magazine - Faster Reload when the magazine is empty.
Trait
Triple Tap - Rapidly landing precision hits will return one round to the magazine.
Mods
How to Obtain
Detailed explanation on how to acquire Archimedes Truth
Notes
Images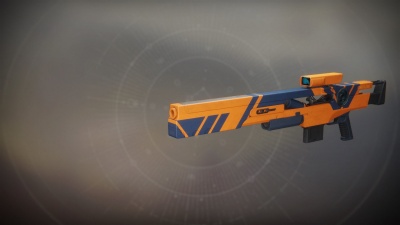 Related Links