Parsec TSU
From Destiny 2 Wiki
Parsec TSU
is a
Rare
Fusion Rifle
.
Perks - Curated Roll
Intrinsic
High-Impact Frame - Slow-firing and high-damage. This weapon is more accurate when stationary and aiming down sights.
Sight / Barrel
TrueSight IS — Light, flexible sight. Short zoom.

Increases range
Increases handling speed

Fastdraw IS — Lightweight sight. Short zoom.

Increases handling speed
Slightly increases range
Magazine / Battery
Trait
Field Prep - Greatly increased ammo reserves. Improved faster reload, stow, and ready when you're crouching.
Mods
How to Obtain
Decoherent Engrams, Drops
PvP Profile
Notes
Images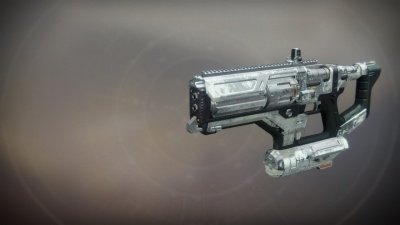 Related Links