Eternity's Edge
From Destiny 2 Wiki
Eternity's Edge is a Legendary Sword which is only usable by the Warlock Class.
Perks - Curated Roll
Intrinsic
Blade
Guard
Trait
How to Obtain
Chosen Quest Reward for Warlocks; possible Legendary Engram reward for Warlocks
PvP Profile
Eternity's Edge PvP Stats
Time Between Shots
 ??s
"??s" is not a number.
Notes
Images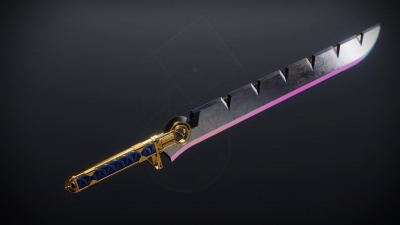 Related Links
---