Promethium Spur
From Destiny 2 Wiki
Acquisition
Exotic Engram
May rarely be obtained upon completion of any challenge or dropped from defeated enemies.
Xûr
Occasionally sells this weapon in exchange for 23 Legendary Shards.
Promethium Spur is a Exotic Leg Armor.
Perks
Intrinsic
Embers of Light — While Daybreak is active, defeating combatants or Guardians creates a Healing and Empowering Rift at their location.
Mods
Acquisition
This item can be obtained randomly from Exotic Engrams, and is occasionally sold by Xûr.
Lore
"There are symbols in this world—beacons of hope in dark times. We look to them to find inspiration to go on when hope seems lost.
"We need them now more than ever. In these disconcerting times, uncertainty and speculation have run rampant and grown wild. Burn it down. Raze it to ash.
"Remind them what Warlocks stand for. We are the inextinguishable Dawn shining through the midnight Darkness. They look to us as a lodestar. Show them the way forward.
"Be the symbol, Guardian. Embolden your friends and allies.
"Together, nothing can stop us."
—Ikora Rey
Images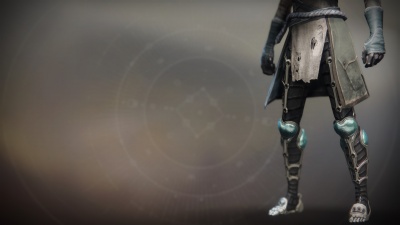 ---