Bond Judgment (CODA)
From Destiny 2 Wiki
Acquisition

Season of Arrivals dungeon.

Bond Judgment (CODA) is a Legendary Warlock Bond.


Perks
undefined
Mods
How to Obtain
Detailed explanation on how to acquire Bond Judgment (CODA)
Notes
Lore
A metaphysical gift: for one who seeks answers about the Dark.
"What is the Darkness?"

You open your eyes and gaze at the bond on your arm, seeking an answer to your question.

You see a world in the space B E T W E E N.

WE'VE LEARNED THIS BOND AND SIMILAR DEVICES ARE YOUR FOCUS. MEDIUMS TO CHANNEL YOUR light. USELESS HERE, WHERE light AND dark HAVE NO PLACE.

You've built so many monuments, large and small, in worship of your Light.

Will you do the same for the Dark?

Will you ever build for yourselves again?

YOUR QUESTION BEGS QUESTIONS FROM US.

The heavens above you are clear of stars and shadows.

Your hands are bound in red ribbons.

Your soul is weary.

Your feet find purchase on a three-dimensional plane.
Images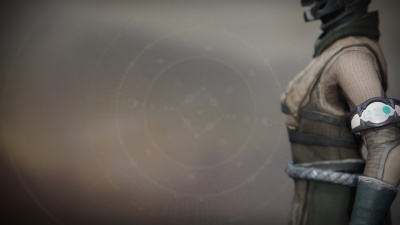 Related Links
---