Orb of Light
From Destiny 2 Wiki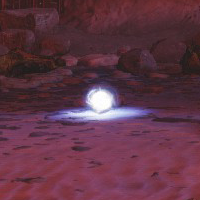 The Orbs of Light are items generated by players.
Overview
An Orb of Light is a white sphere that falls to the ground and can be picked up by running over it. Collecting an Orb restores a small amount of the player's Super energy. The player is unable to pick up an Orb of Light if their Super meter is fully charged.
They are generated by casting Supers, defeating enemies with Supers or with Masterworked weapons. In most cases, Orbs of Light are generated with weapons only on multikills. If an Orb was generated by using an ability, it will fall down from the player who cast it. If it was generated by a kill, it will fall down from the killed enemy.
When a nearby player generates Orbs of Light, it is announced in the system chat.
Mods
Some Mods provide additional benefits to the players who gather Orbs of Light.