G-335 Anseris Overdrive
From Destiny 2 Wiki
G-335 Anseris Overdrive

Attributes

Type
Sparrow
Rarity
Exotic
Description
A lost artifact of the Golden Age.
Acquisition

[REDACTED] on Mars.

G-335 Anseris Overdrive is a Sparrow.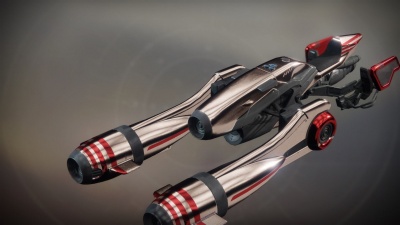 How to Obtain
Collect all 45 Lost Memory Fragements on Mars. (You can view your progress on the map in the bottom corner)
Once you have all 45, head to the ice caves of Olympus Descent in the Glacial Drift.
Find the crashed Warsat on the edge of the cliff.
Look over the edge, and drop down onto the ledge below.
There is a cave on the wall of the ledge, head into it and you will find a cache containing the Anseris Overdrive Exotic Sparrow.